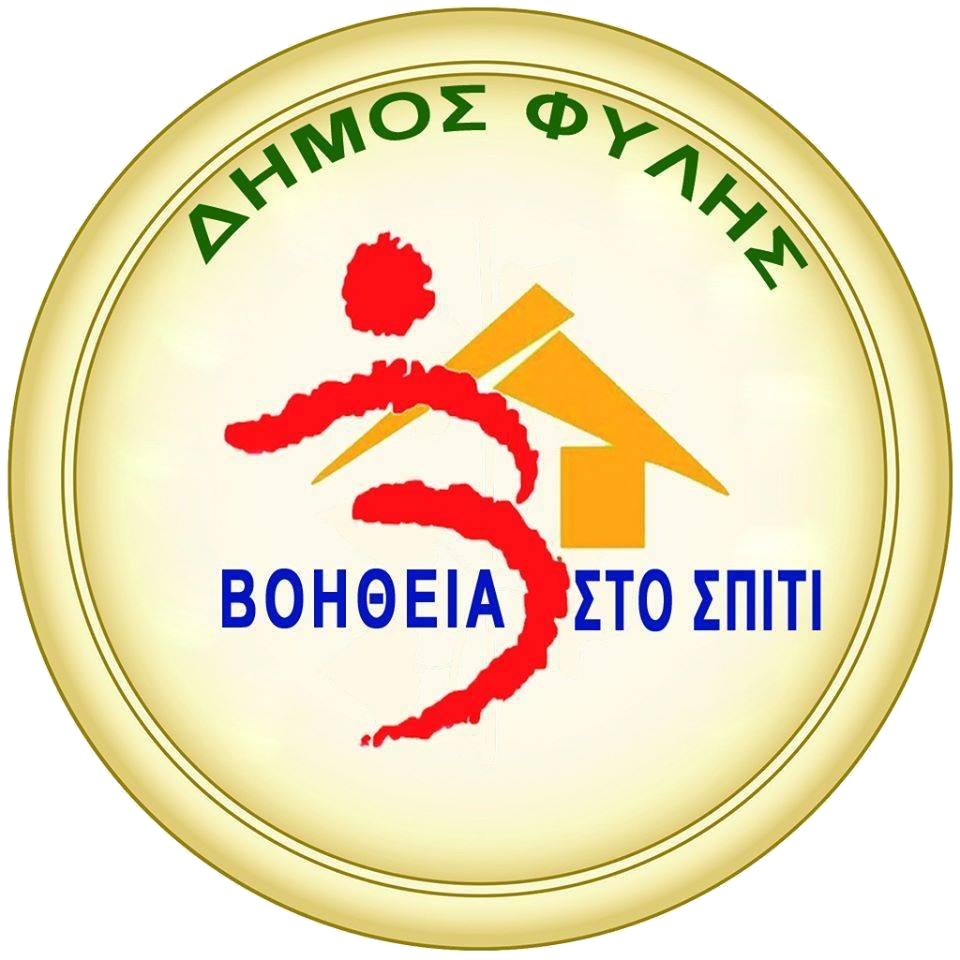 The program "Help at Home" is one of the most important programs of a social nature that began to be implemented as a pilot in 1998 by theLocal government κand due to the huge appeal in the local community, it became an "institution" and continues to this day the uninterrupted provision of primary care to the citizens.
It is aimed at elderly people who are not fully self-sufficient and people with mobility impairments and special problems, with priority given to those who live alone or do not have full family care or whose income does not allow them to secure the required services for improving their quality of life.
The purpose of the program is to improve the quality of life of the elderly as well as persons with mobility or other special problems (PWD), to assist independent and dignified living, to support the family environment of the beneficiaries and to promote the employment of skilled and specialized personnel.
The program provides counseling and psychological support, nursing care and family assistance.
The smooth operation of the program is ensured by a specialized and well-organized Action Team in each structure (Ano Liosia, Zefyri, Hasia), which consists of administrative employees, social workers, sociologists, social anthropologist, psychotherapist, nurses and family assistants.
The social workers of the program have the overall supervision of the beneficiaries, evaluating the incidents, providing social support, contacting co-competent agencies and referring incidents that are not related to the services of the program.
Those served benefit from the primary health services offered by the program's nurses, which include home visits to measure and record vital signs, prescribe medications, and accompany them to hospitals for their scheduled examinations..
The family assistants of the program undertake the handling of external tasks, the supply of the elderly with items of immediate need as well as the cleaning of their home. An additional responsibility of the family assistants, perhaps the most important for these people, is the companionship they offer, proving in practice the social character of the program.
The sociologists, the social anthropologist and the psychologist undertake the preparation of researches, the carrying out of individual support programs for the beneficiaries, the education of their possible family environment and the general awareness of the citizens.
In summary, the benefits of the program:
Social Research

Consulting

Psychosocial support

Mediation

Escort

Company

Nursing care

Family help

Caregiver training

Awareness seminars

Events
The Directorate of Social Care for the Support of the HELP AT HOME Program of the Municipality of Phyli operates from Monday to Friday, 07.00 am. with 3.00 p.m.
For more information and clarifications you can:
Contact the following telephone numbers or addresses:
Athinon 31, Ano Liosia: 210 2487686

Polytechnic Heroes Square, Zefyri: 210 2381263 / 213 2038839

Byzantium and Miaouli 1, Phylis High School (Hasia): 210 2412933
Send mail:
For the program concerning the three municipal units of Ano Liosia, Zephyri, Fyli (Hasia): [email protected] – [email protected]
Visit our page on facebook "Help at the House of the Municipality of Phylis", by clicking here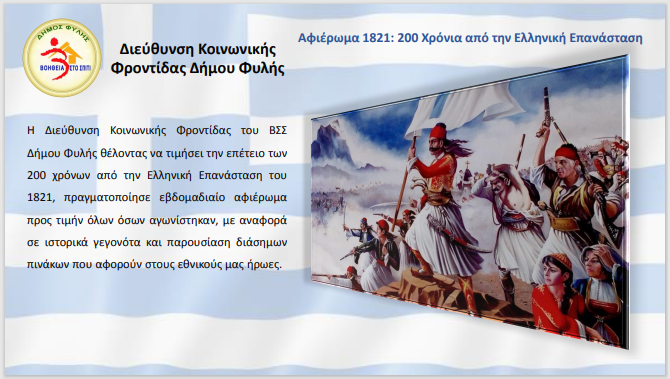 INSTRUCTIONS FOR THE "Help at Home Program"
Services of the Program during the covid-19 quarantine in accordance with the instructions of the EODY